WhereTo - Lead DevOps Engineer - Remote, USA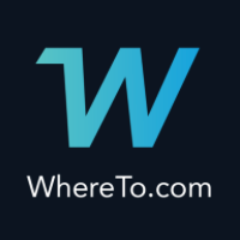 WhereTo
Software Engineering
United States
Posted on Thursday, November 2, 2023
WhereTo is a business travel startup from San Francisco that evolved into an agile development and design studio within the Flight Centre family. We build travel solutions used by some of the largest companies on the planet - we have just one goal: making business travel better for everybody.
WhereTo provides an AI-powered travel platform for corporate travel. Their platform uses machine learning algorithms to recommend personalized travel options based on a traveler's preferences, company policies, and budget. WhereTo's technology also allows for real-time travel tracking, reporting, and cost analysis, enabling companies to optimize their travel programs and reduce costs.
To learn more about WhereTo click HERE
About The Opportunity


As a Lead DevOps Engineer at WhereTo, you will play a pivotal role in shaping and managing our DevOps practices and infrastructure. You will lead a team of talented DevOps engineers and collaborate closely with cross-functional teams to ensure the reliability, scalability, and security of our travel platform. Your expertise will be essential in streamlining development and operations, automating processes, and implementing best practices for CI/CD pipelines
Key Responsibilities


Leadership: Lead and mentor a team of DevOps engineers, providing guidance, coaching, and fostering a culture of collaboration and continuous improvement.
DevOps Strategy: Develop and execute the DevOps strategy for WhereTo, including infrastructure as code (IAC), automation, and monitoring practices
Infrastructure Management: Manage and scale our cloud-based infrastructure (AWS, Azure, or GCP) to meet the needs of our growing travel platform.
CI/CD Pipeline: Design, implement, and maintain efficient and reliable CI/CD pipelines to accelerate the software development lifecycle.
Automation: Identify opportunities for automation and implement tools and scripts to streamline deployments, configuration management, and other operational tasks.
Security: Collaborate with the security team to ensure the security and compliance of our infrastructure and applications.
Monitoring and Alerting: Implement robust monitoring and alerting solutions to proactively identify and resolve issues in our production environment.
Performance Optimization: Continuously analyze and optimize system performance, scalability, and reliability.
Documentation: Maintain clear and up-to-date documentation of the infrastructure, processes, and procedures.
Budget Management: Manage the DevOps budget, ensuring cost-effectiveness and resource allocation.


Experience & Qualifications


Proven experience (5+ years) as a DevOps Engineer, with a strong background in infrastructure and automation.
Previous experience leading projects and managing teams.
Extensive knowledge of cloud platforms (Azure, AWS).
Extensive knowledge of infrastructure as code (Terraform, Ansible, Chef etc.).
Expertise in containerization and orchestration tools (Docker and Kubernetes).
Proficiency in CI/CD tools (Github Actions, Jenkins, GitLab CI/CD, etc.)
Strong scripting and coding skills (Python, Bash, etc.).
Experience with monitoring and logging tools (Prometheus, ELK stack, etc.).
Knowledge of all things networking: TCP / IP, ICMP, SSH, DNS, HTTP, SSL / TLS.
Knowledge of storage systems, RAID, distributed file systems, HDFS, NFS, iSCSI / CIFS.
Ability to compile and install Unix / Linux applications from source, test, and create package managed versions of such.
Working knowledge of firewalls, VPN, routing, switching, load balancing, security, and DNS.
Familiarity with security best practices and compliance standards.
Extremely proficient with the Unix command line, shell scripting, and configuring systems monitoring tools.
Excellent problem-solving skills and the ability to work under pressure.
Ability to fight fires at scale, wrestle with lost instances on Azure/AWS, and can troubleshoot awry processes and servers with your eyes closed.
Strong communication and interpersonal skills.
A strong desire and ability to learn quickly.
You are excited about providing services that affect millions of users at the world's largest companies.


Work Perks! - What's in it for you:


FCTG is renowned internationally for having amazing perks and an even better culture. We understand that our people are our most valuable asset. It is the passion and dedication of our teams that keep the company on top of the industry ladder. It's also why we offer some great employee benefits and perks outside of the norm.
Enjoy the freedom and flexibility of a hybrid work structure that combines both remote and in-person work.
Have fun: At the heart of everything we do at Flight Centre is a desire to have fun.
Reward & Recognition: Celebrate the success of yourself and others at our regular Buzz Nights and at the annual Global Gathering - You'll have to experience it to believe it!
Use your smarts: Our people use their quick thinking, expertise, and tenacity to always figure things out.
Love for travel: We were founded by people who wanted to travel and want others to do the same. That passion is something you can't miss in our people or service.
Personal connections: We are a big business founded on personal relationships.
Diversity, Equity & Inclusion
Diversity Day: paid leave to observe holiday or cultural celebration of your choice
DEI education
Commitment to fair practices such as regular equity assessments and inclusive recruitment protocols
A career, not a job: We offer genuine opportunities for people to grow and evolve
We back our people all the way: We are strongly committed to supporting every single employee in their professional and personal development.
Giving Back: Proud Corporate Social Responsibility program supporting nominated charities through Workplace Giving, volunteering, and fundraising

Employee giving program
Office Environmental Program
1 Volunteer Day per Calendar Year

Benefits Include:


Paid Time Off *

Up to 15 Vacation Days accrued per year - prorated upon hire and increased by tenure after 2 years of employment (up to 25 days)
5 Sick Days accrued per year
3 Personal Days
1 Diversity Day
1 Volunteer Day
8 Recognized Holidays

Travel perks/discounts
Health & Wellness Programs and Employee Financial Wellness Services
National/International Award Nights and Conferences
Health benefits including, medical, dental and vision
Insurance including hospital indemnity, AD&D, critical illness, long-term and short-term disability
Flexible Spending Accounts
Employee Assistance Program
401k program with partial match
Tuition Reimbursement Program
Employee Share Plan – Ability to purchase company stock on Australian Stock Exchange with partial company match, subject to terms and conditions
Global career opportunities in a network of brands and businesses
Vacation, Personal, and Sick time accrual rates will vary based on full-time or part-time employee status. Recognized Holidays are either paid time off or, if required to work due to job requirements, holiday pay rate, and may vary depending on state.


#WTO
Location – Remote, USA
If this sounds like the opportunity you have been waiting for then APPLY NOW.
The role can be performed onsite, remote or on a hybrid schedule, in compliance with the Company's Remote and Flexible Work Policy.
For this position, we anticipate offering an annual salary of
$140,000 - $150,000.
Base salary is dependent on relevant factors, including experience, geographic location, and job requirements.
We thank all candidates for their interest; however, only those selected to continue in the process will be contacted.
Our number one philosophy? Our people. Flight Center Travel Group USA's promise is to provide an environment with equality of respect, dignity and opportunity for all our employees. We value an inclusive and supportive workplace which truly reflects the diversity of our society.
We are an affirmative action and equal opportunity employer committed to providing a barrier-free pathway throughout our recruitment process. We welcome accommodation requests to help make our hiring and onboarding experience as accessible as possible. Please advise us about accommodation needs at any point by contacting our Recruitment Team at
[email protected]